With the sun finally gracing us with its presence and the days now being longer, the summer months are a great time for people to take up cycling and start cycling to work. However, with an increase in people using their bikes, there might also be an increase in bicycle road accidents over the coming months.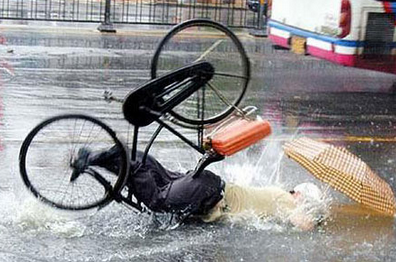 Residents of London are particularly encouraged to cycle around the city and to cycle to work. There are various schemes in place aimed at inspiring Londoners to ride a bike, such as the Barclays Cycle Hire Scheme, and many individual organisations also encourage their employees to cycle to work. However, this encouragement might contribute towards the high number of road accidents involving cyclists that occur in London.
The City of Westminster has revealed that more than two thirds of collisions involving cyclists and motor vehicles were due to some fault of the driver and only one fifth of accidents could be attributed to some fault of the cyclist. The main reasons for why drivers were at fault includes them failing to look properly, being careless or reckless, failing to judge the cyclists path or speed and drivers passing too close to cyclists. Westminster council has consequently rightfully decided that this data indicates that there is need for greater levels of awareness from all road users.
In a bid to improve road safety for all cyclists, it has recently emerged that UK cyclists are being asked to add details of their road accidents to a newly launched UK Road Accident Map app. This app is designed to reveal accident hot spots so that cyclists can then avoid these areas or take extra care when cycling in them. The app will also be able to highlight what changes must be made in certain locations so that local councils can lobby for safer roads in their districts.
If you are a cyclist and have been injured in a road traffic accident then you may be able to claim compensation for being knocked off your bike. Bolt Burdon Kemp solicitors can help you claim compensation for injuries, repairs to your bike, financial losses, including loss of earnings, and physiotherapy. Bolt Burdon Kemp have a specialist team of solicitors who have experience dealing with cyclists' claims and they will progress your claim in a sensitive and pro-active manner.